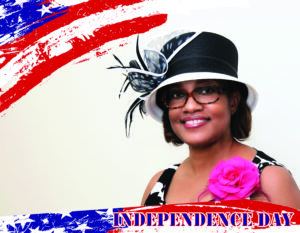 On behalf of the BCJA/GAAA Alumni Association Inc., Board of Directors we are so very excited to bring you the First Annual "Hats Off" South Atlantic Conference ATL Ladies Calendar 2020 highlighting our Queens each month of this new year! It's no secret that the ladies in our churches are beautiful, but how often do we celebrate their beauty, talent, gifts, and contributions in their collective roles as mothers of our children, alumni, teachers, sponsors, and fundraisers for the school. Far too often women – particularly African American women – are not affirmed, encouraged, or celebrated.
The "Hats Off" Calendar is our small way of reminding our sisters – you are beautiful, you are important, and your value is far above rubies. This is also an opportunity to raise funds in a tangible, useful, manner for a worthy cause – our children! As we proclaim the year 2020 to be a year of clear vision, we want you to know that you are appreciated, and we see you serving in our homes, schools, churches, and communities. The Alumni Board of Directors salutes you, one, and all!
Last, many thanks to Pastor E. L. Jones, Jr. of Truly Blessed Photography and Media, for photography of the ladies and layout and creation of the calendar. We are "truly blessed" to have his ministry of helps at our disposal and I am "truly blessed" to serve by his side as his help meet and as your President. Best in everything, at all times!
Natasha Walker Jones, President
To get your copy of the Hats Off 2020 Calendar, you can stop by BCJA/GAAA and see Ms. Lee in the school office.  Calendars are available for a donation of $20.
If you do not live in the Atlanta Metro, you can order your copy by sending your order through the Cash App link below.  Please include and extra $5 per calendar for shipping and processing.  Please include your name and shipping address in the payment notes.
Cash App Link: https://cash.app/$bcjagaaaalumni
When you click the above link to Cash App, open the Cash App on your phone and scan the QR Code, in order to donate to The BCJA/GAAA Alumni Association